The Lea Family: Generation 2.1
and I've already chosen the heir
.
I realize the last updated should have probably technically been the start of generation 2... I thought when the kid comes into their inheritance, that was the start of their generation. But that's too complicated, so here we go anyway.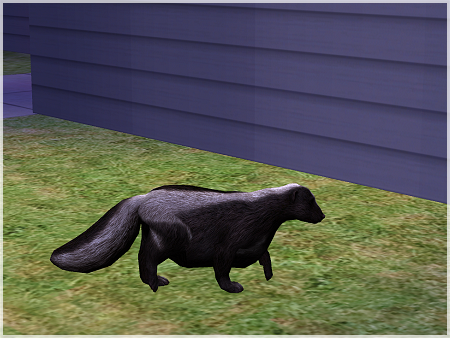 hay sup skunk




Ava brought in a new cat, Moonshine (yeah, I know, wtf? It was a stray, obviously). I pretty much only adopted him because he looks like my real-life cat.




LOL TYBBY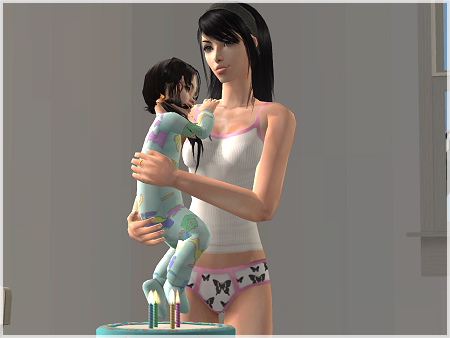 IT'S KAIA'S BIRTHDAY (who I didn't bother getting screenshots of as a toddler. Or I did, and I deleted them).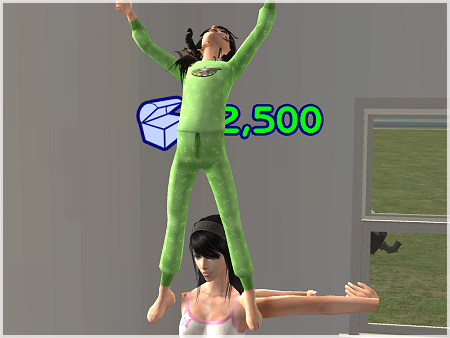 wtf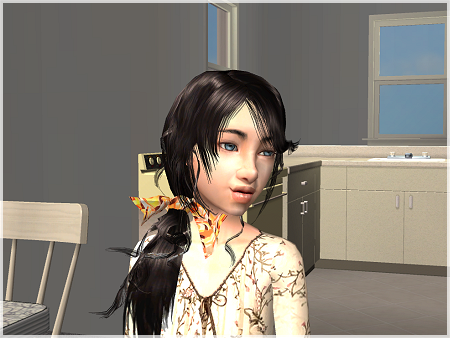 She's cute. I'm glad Sterling's good for something LOLZ




i luv u 4eva ♥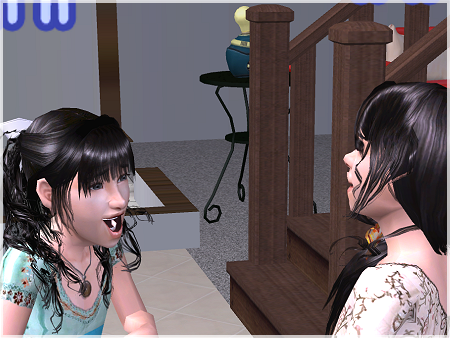 Kaia and Eden get along fabulously. Goddamnit this legacy is boring.




Like Eden with her telescope, this is what Kaia does. All. The. Time.




I CHALLENGE U POKEMON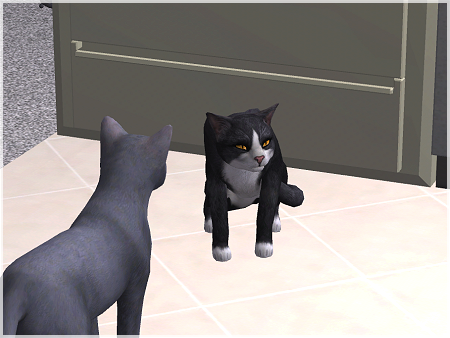 Moonshine don't approve.




Ava caught the flu (from her husband, who's too stupid to LEAVE THE ROACHES ALONE AND CALL AN EXTERMINATOR INSTEAD OF SCREAMING ABOUT THEM).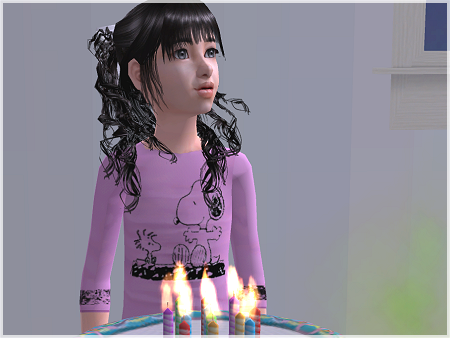 Birfday!




HAY HOTTYYYY. She rolled Fortune, with a LTW to have 6 pets reach the top career level.




She's got an interesting look.




Still a nerd.




They moved into this house at one point, because my game kept crashing. Spoiler: The house didn't aid any. (MEMO TO MAXIS: RELEASE THE EFFING PETS PATCH ASAP. AS IN NOW.)




Kaia doesn't have any friends. No one likes an art ho.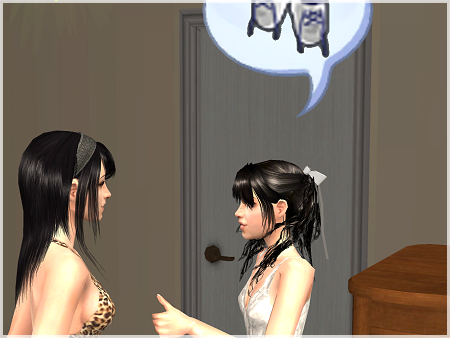 ...I think you're a few decades behind, Eden.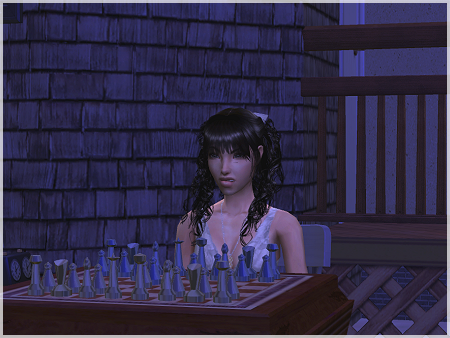 THIS DOES NOT SUBSTITUTE A SOCIAL LIFE.




Ok. I buy you a house, give you two showers, yet you take a spongebath in the middle of the kitchen in FRONT of your teenage daughter? Arg.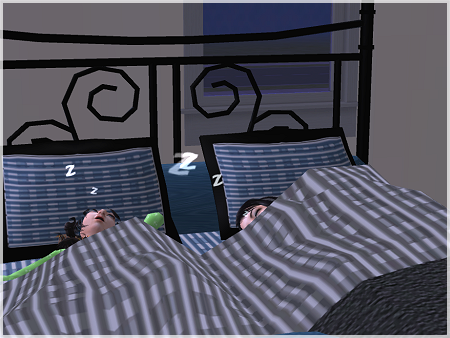 Kaia sleeps in Ava's bed like every night. Ava probably wants protection from her disgusting husband.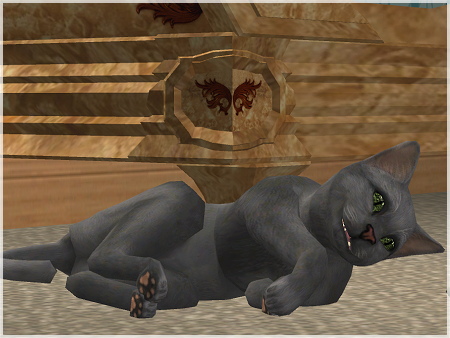 LOL TYBBY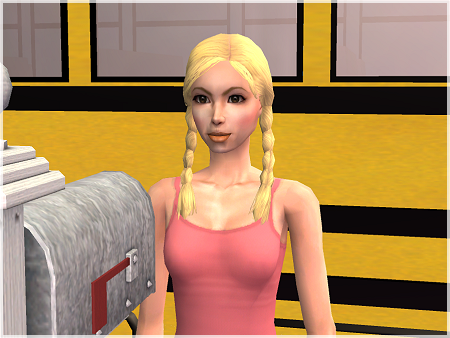 Eden brought this over.




I try to get them a-flirtin'.




CHICK: So, you know your father...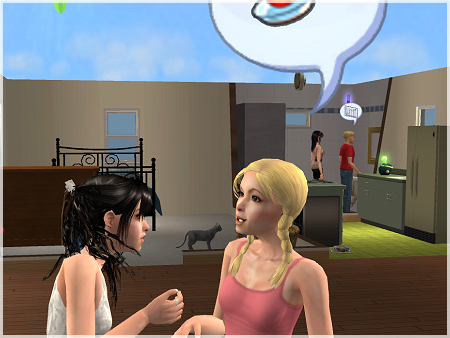 CHICK: ...he's totally burning me up!
EDEN: Should I call a doctor?!
CHICK: ..No.. I mean, you know, like, I'd tap that.
EDEN: :O

Later on, misguided Eden (ok it was me, I wanted the aspiration points) tried to plant a kiss on Chick (whose name I can't remember) and thus begins EDEN'S LEGACY OF SHAME: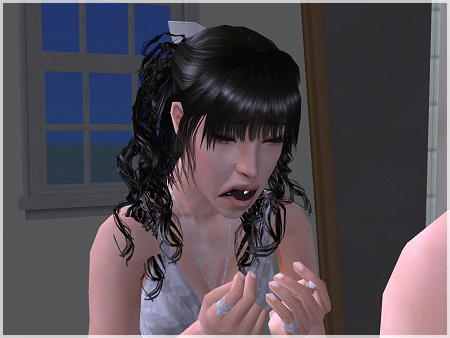 BURN

But oh well there's always this chick: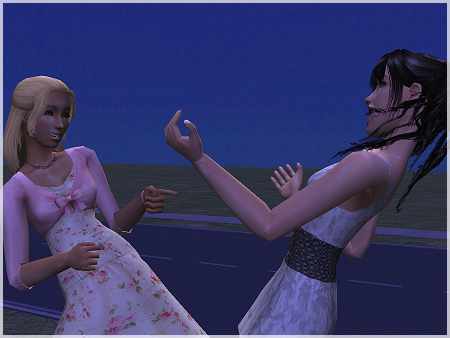 omg u r 2 cool 2 b tru




CHICK #2: I like underwear, in the process of coming off, of course. ;) ;)
EDEN: Ooh baby!




TOO BAD SHE THINKS YOU'RE UGLY.

The next day, because I had nothing better to do, I tried setting up Eden with Kay-Who-Is-Hot-But-Looks-As-If-She-Got-Dressed-In-The-Dark (Kay for short).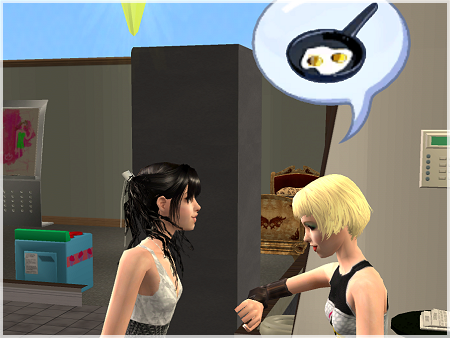 Eden listens attentively to Kay talk about how she likes her eggs (it could come in handy you know).




HOLY SHIT YOU MEAN SOMEBODY BESIDES AVA ACTUALLY LIKES SPATULAS?!??!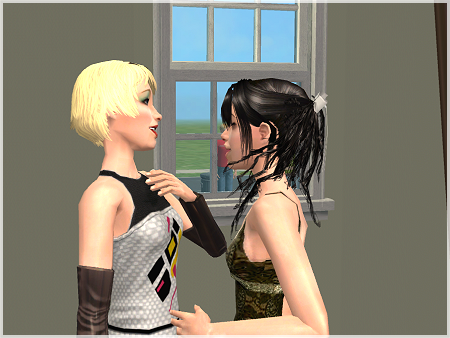 Swoon.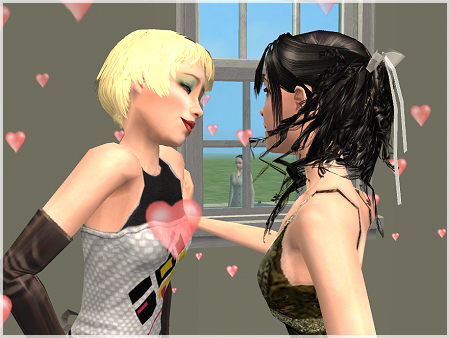 Success!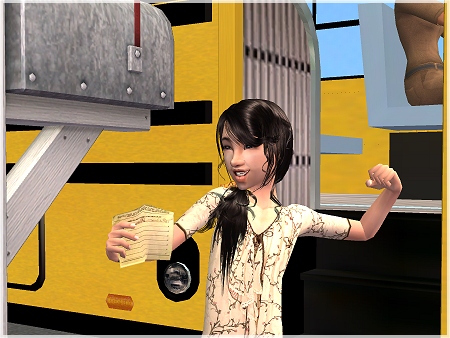 Kaia doesn't do her homework yet she gets straight As. Wut.




Maybe he should take lessons from his daughter in COMMON LOGIC. (And maybe I should stop beating him up. Or not.)




Eden and Kay have fallen ~*~in luv~*~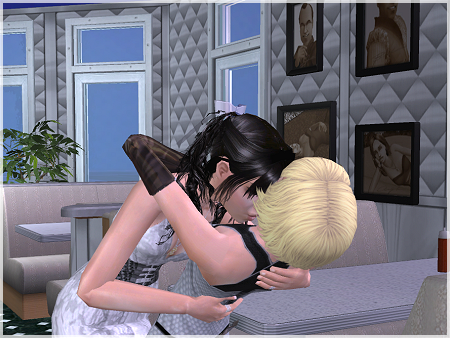 This is completely appropriate.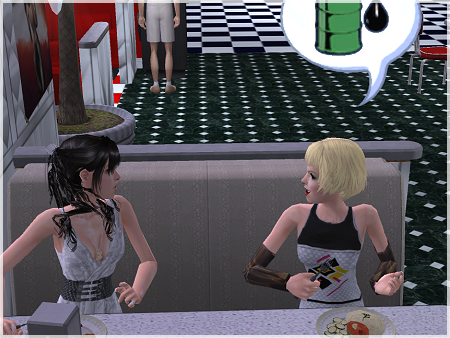 I find this picture hilarious because they're dating and it's lube and uhh.. I'll shutup now.




Speaking of my sick-mindedness, does this picture look wrong to anyone but myself? Maybe it's because I think Daniel Pleasant is secretly a dirty old man who hides his stash of child porn on his computer... Or maybe I really need to give my mind a good scrubbing.




Kay left a PIANO after their date. UH BEST POST-DATE GIFT EVER.




He makes her cry, then he decides he loves her. Sadism, much?
(They moved into yet another new house, by the way. She was their welcome wagon.)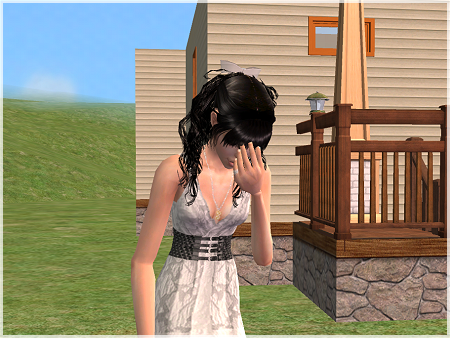 Eden lost her job. BURN #3.




U R CREEP-C GO AWAY PLZ MR. OLD MAN.




teen!transition #2: KAIA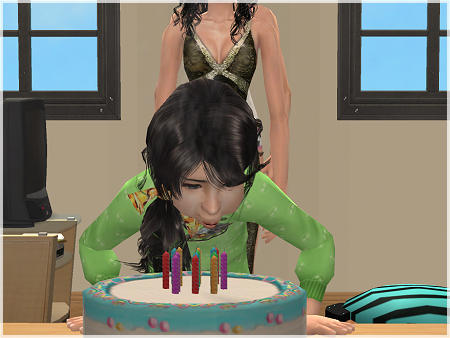 hello thar sexpot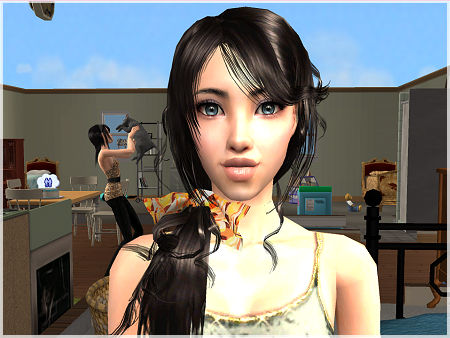 The blue eyes + black hair really works nice. She rolled Family and her LTW is to reach her Golden Anniversary.




I didn't know maids could cuddle the pets. Isn't that cute? MOONSHINE.




AVA'S BIRTHDAY is NEXT

I'll have another update soon. I'm not sure when there will be one after that, because my game crashes before anything exciting happens. Also, it won't let Ava reach her LTW, and all this is making me very frustrated. I don't want to uninstall pets because of Tybs and Moonshine, so hopefully Maxis will release the Pets patch soon.
Ahoy thar. I bring you another update of the Lea Family, because I'm way behind because both kids are adults