The Lea Family: Gen. 3.1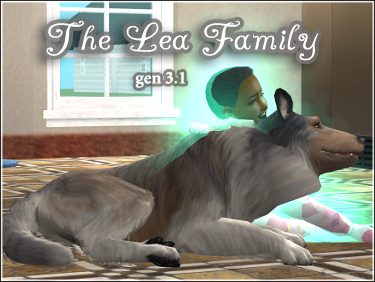 This is pretty much what Sterling does right after Dagmar moves in. Wtf is your problem?




....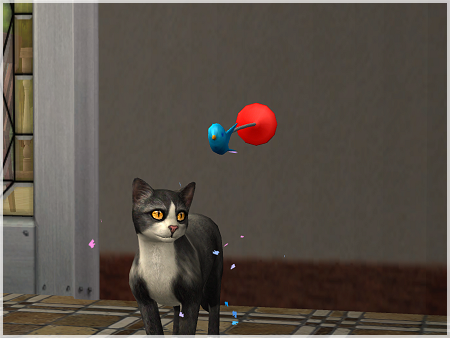 Congrats, Moonshine, on joining the ranks of the geriatric pussies.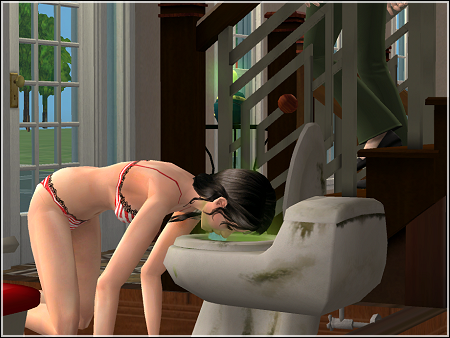 Not too long after having Woohoo (three in a row, that bitch just wouldn't conceive), Kaia is already puking her guts out.

And then something tragic happened. :[




NOOOOOOOOOOOOOOOOOOOOOOOOO




OOOOOOOOOOOOOOOOOOOOOOOOOOOOOOOOOOOOOOO!
:'[ I literally choked up. :(




Poor Tybby will never see his first grandhuman. :(:(:(




Since everyone was rolling "zomg adopt a kitten/puppy/midget" wants, I gave in and got them a kitten, Shadow.




...AND a puppy, Niko (named after one of the doggies at the shelter I really liked -- and almost electrocuted). They are BFFLs 4 lyfe.




Autonomous belly-rubbing! I loves it.




"HALP ME!"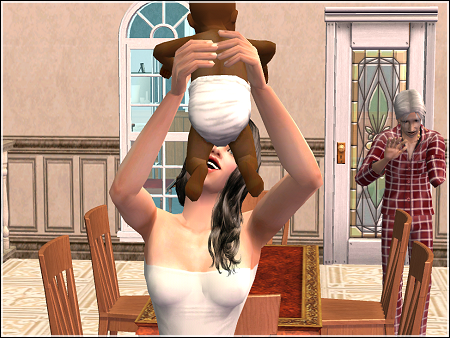 Sterling, of all people, was the only one to witness the birth.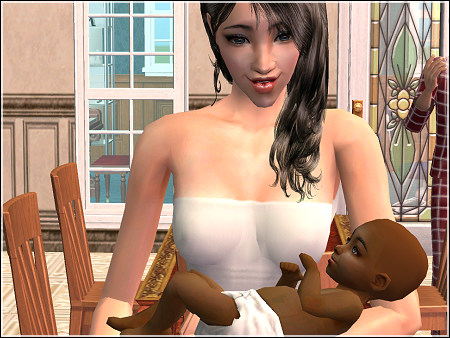 It's a boy! I name him Jonathan.




azsjdsjafiasf CUTE.




Hay Kaia maybe u r pregnant?!?!




....I honestly don't know WHY Sterling and Daggy hate each other so much.




I actually go about giving Kaia & Daggy a REAL wedding.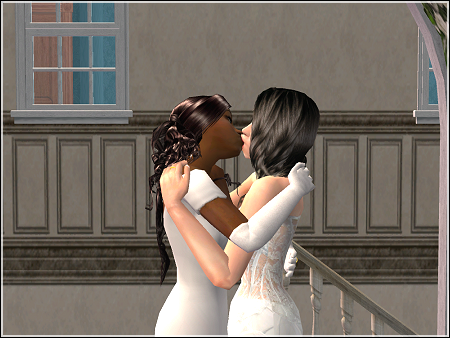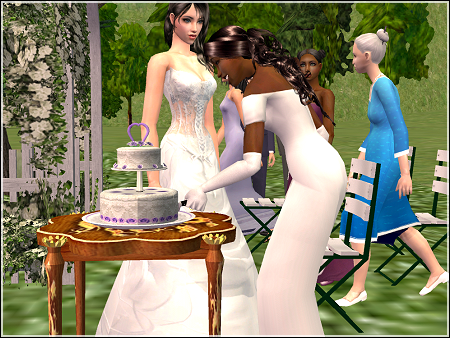 A bunch of random people showed up..?

Jonathan's birthday happened to fall on the same day as the wedding...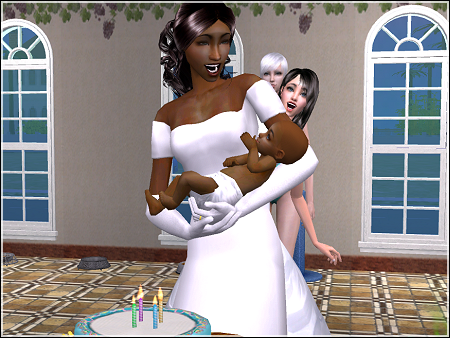 be cute plz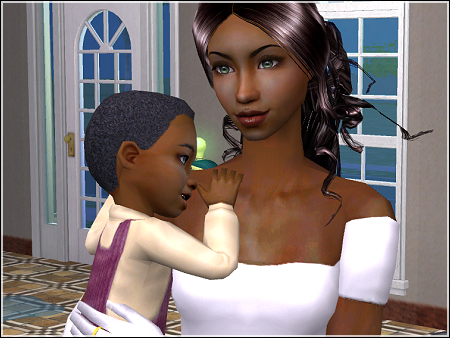 Yessss-uh.




..Oh, godamnit.




Moonshine autonomously uses the toilet, despite there being a litterbox not two feet from him.




omg we wer rite werent we, kaia?




Umm... here's where I cheated a bit. Kaia kept almost dying, so I cheated to put her in the green again. SRY.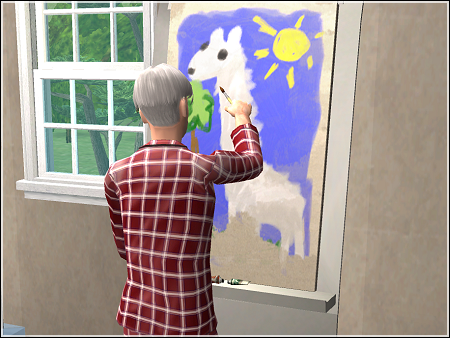 ..That's beautiful, Sterling. A+.




~*~i dont think ur ready 4 this jelly~*~

Where are Dagmar and Sterling?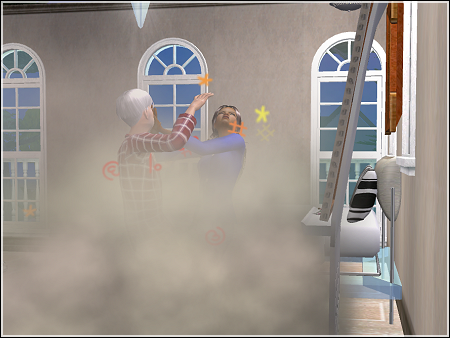 Like there was any doubt.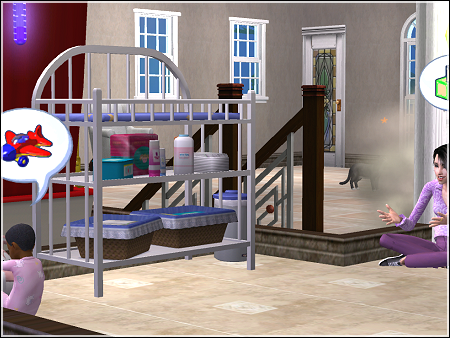 And of course, Kaia is being the GOOD parent during the debacle.




You have issues. SRSLY.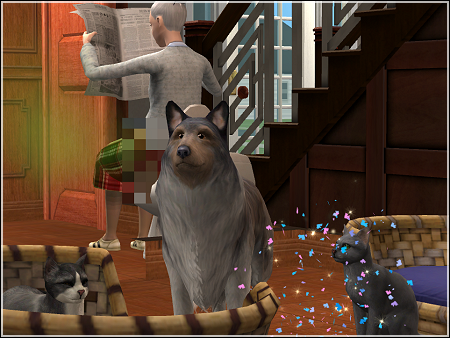 Shadow and Niko grew up. Oh, and the Nanny's on the can.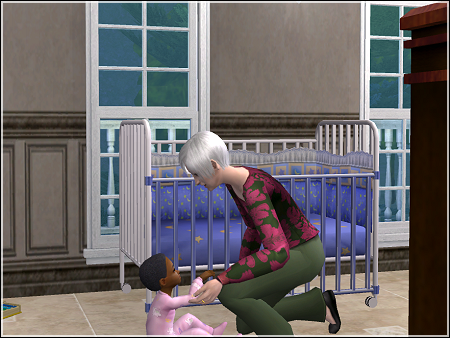 This is another sad part. :[ (It's ok, there will be sexytime after.)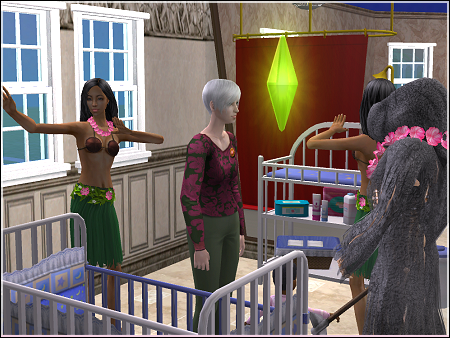 :(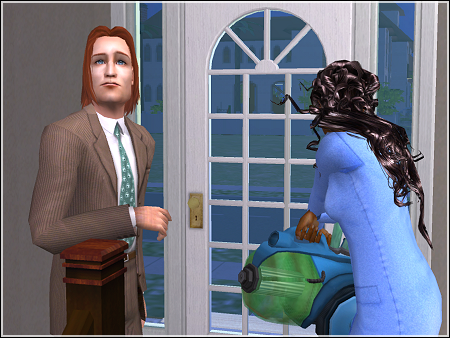 Nothing gets out grief like sucking Komei Tellerman




...of skills, that is. (Oh, that was bad.)




Babytime!




KAIA: halp me!!1
DAGMAR: wut do i do?!??!?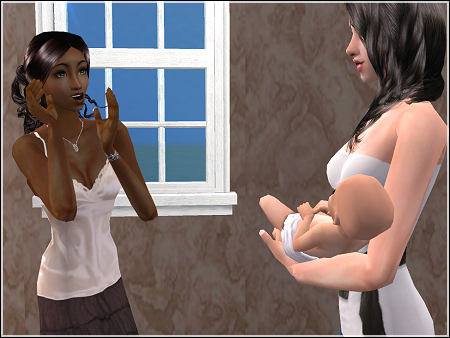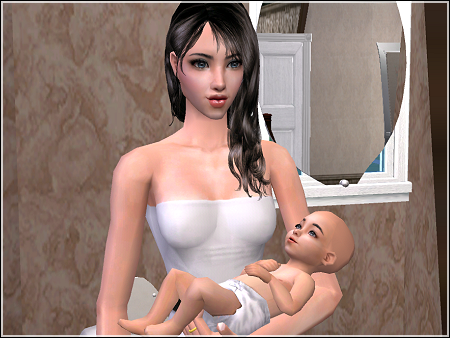 It's a girl, Jasmine. She somehow acquired a tan skintone.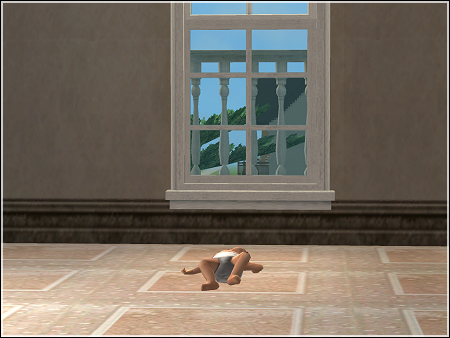 This is good parenting.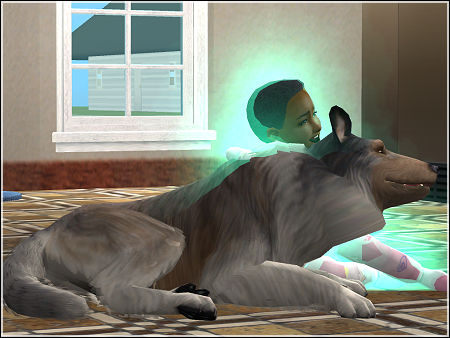 Awwwwwwwwwwwwwwwfskofksf. I luv u 4eva, Niko.




Time to join the leagues of the snot-nosed brats or the sweet-tempered angels.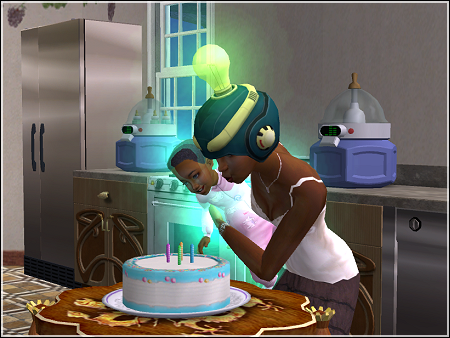 Nice jimjams, cutie.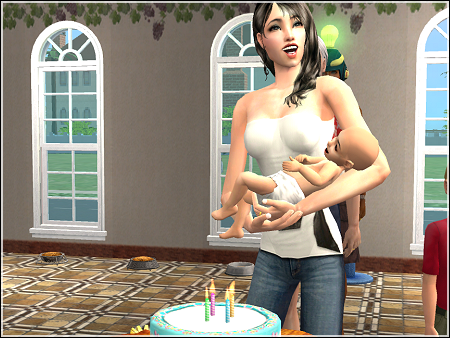 Jasmine's birthday!




Aww. Thank you for your nice genes, Daggy.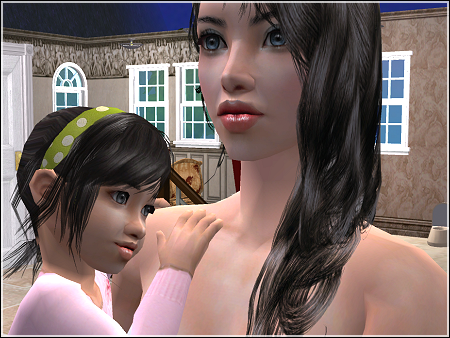 Awwx3492849284902.




o hay sterling thx 4 fightin komei on ur grandchildrenz bday.




Don't you love Dagmar's reaction?

This is another sad part. I'm so sorry. :[




NOOOOOOOOOOOOOOOOOO




OOOOOOOOOOOOOOOOOOOOO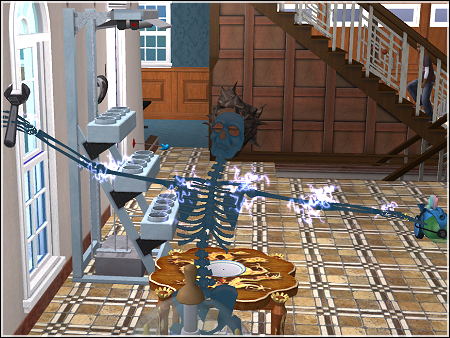 Kaia then tries to electrocute herself because she can't handle the grief of losing her two cats. :( (But she survived.)




Jasmine is a sweet toddler. Aww sweet toddler.




.....this just isn't funny any longer.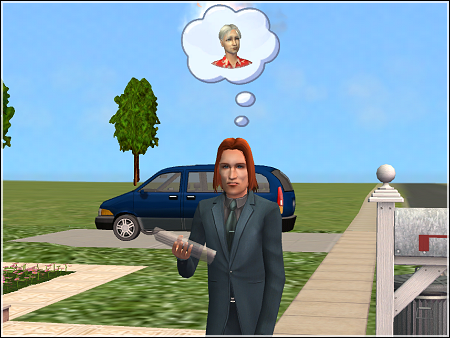 Proof that EVERYBODY hates Sterling. (And yes, Komei IS EVERYBODY.)




Thank GOD. The first death that ISN'T sad. Yes, I'm awful.




Jasmine's time to hopefully join the ranks of sweet-tempered angels.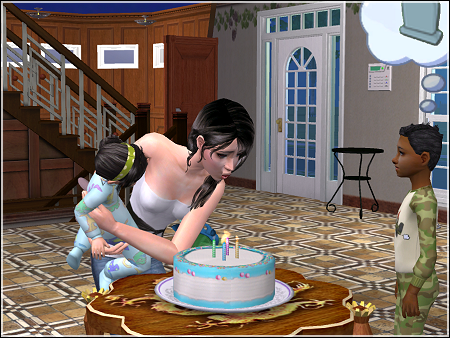 Stop, Jonathan! Sterling's death is nothing to grieve over!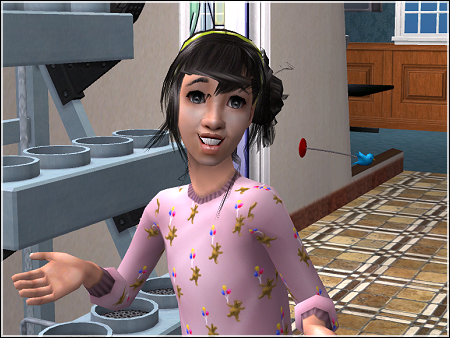 Hay Miz Jazz-min.




lol u suk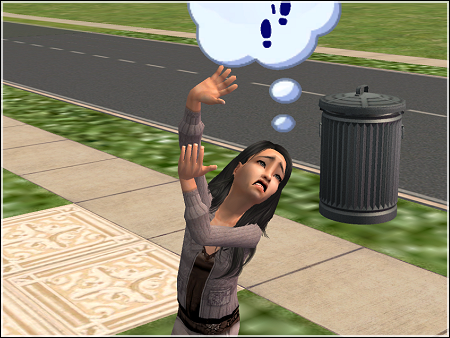 She wanted to greet Dagmar from work, but for some reason she kept having a fit because something was "in the way."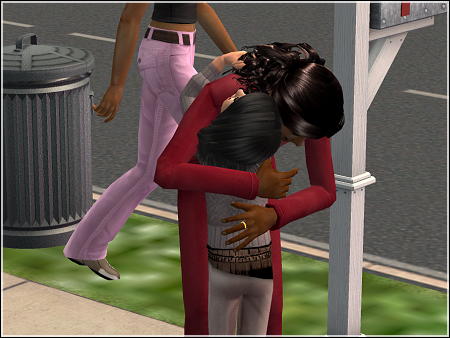 You succeeded. Good job.




Jasmine and Shadow jam together.




And Kaia teaches Jasmine how to grow mary-jane.




Mr. Headmaster liked the Lea household a lot. That or he's cheering at Kaia's breasts. Either way, the kids got into private school (despite having shitty marks).




Jonny's birthday!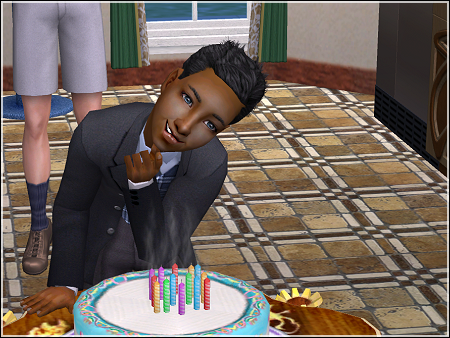 "I hope I'm hott and get to make lots of sexytime."




Not bad. He rolled Knowledge (ick) with the LTW to become Chief of Staff.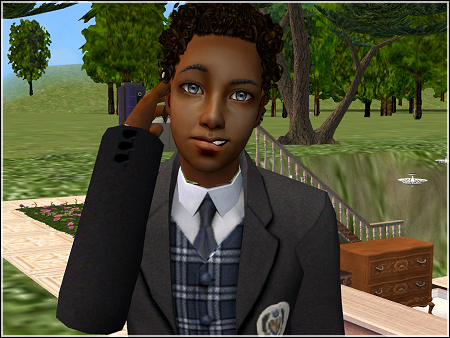 lololollll I love this pic.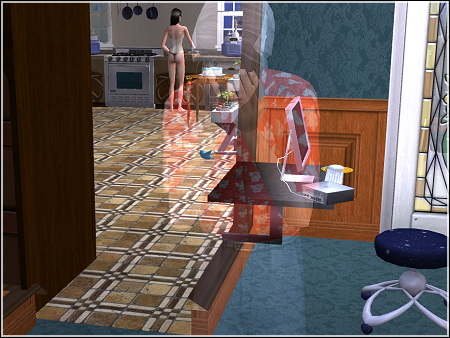 GTFO, STERLING.




Jonathan seems to have gotten his wish... Check that pelvic thrust!




Oh baby.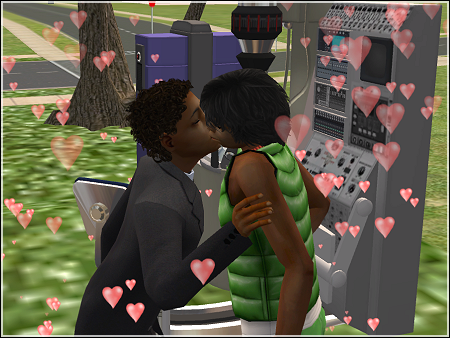 Proof that same-sex couples DO produce gay children. ~*~this is such scientific research~*~

JAYKAY. Everyone knows that only OPPOSITE-SEX COUPLES produce gay children!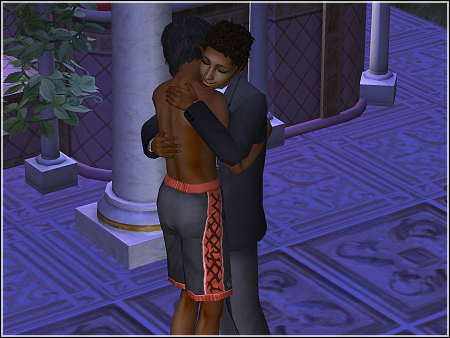 They are so cute. Too bad you're dumping him once you turn 18, Jonny.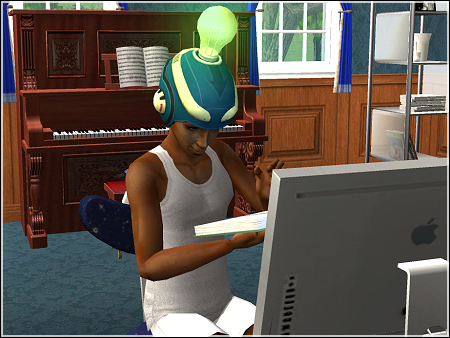 Jonny practices his skillz because he got a job in medicine.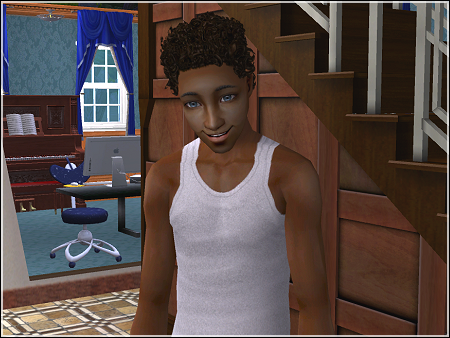 So this is basically where Jonathan won me over. Before I wasn't too sure about his genetics, but OMFG he is cute!! I LOVE YOU, JONNY.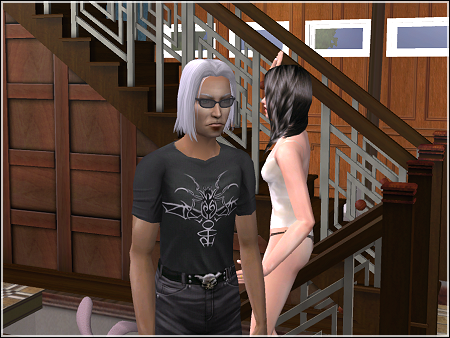 Umm... who the fuck are you?




Ava stops by to bitch about her bed being gone.




I'm sorry you don't like the only birthday cake in the game, Jonathan.

Did I say birthday cake?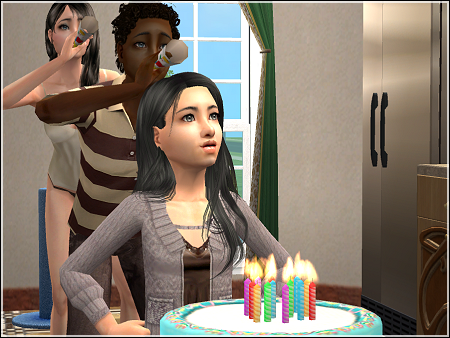 Why yes, because it's Jasmine's birthday!


But before we get to that, may I present:

SHADOW MACROS




~*~*~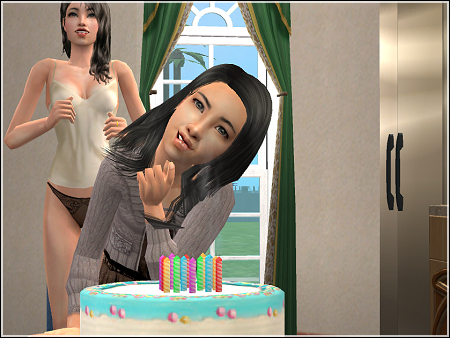 "Please bring me looks and sexytime as you brought Jonathan!"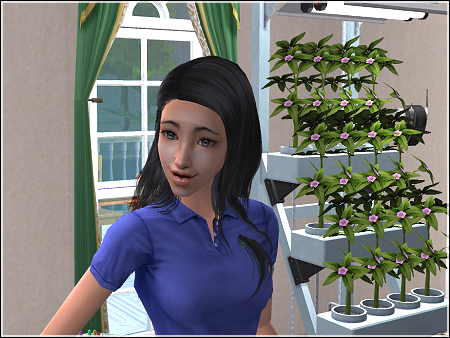 Hawt. She rolls Fortune (goddamn Fortune Sims) with the LTW to become... Chief of Staff. Wow, Jasmine, I wonder who you got that from?




She gets a makeover, and she likes it. Thank you Jasmine, for not being a bitch.




And for being sexy!


Who do you want to be heir? I'm leaning more towards Jonathan, because he's good-looking and it's always nice to have a boy heir. Jasmine's pretty, too, but she looks a lot like Ava and Kaia and I want more diversity. Plus they both have the same LTW so it's really a matter of who has the best genetics.