The Lea Family: Generation 1.2
It's 4:30 am and I'm up, so here's an update. School goes in on Tuesday, so I'm not sure when the next will be, but I probably have enough pictures already for the third update. Sexy.




We left off with Ava about to give birth to her first child.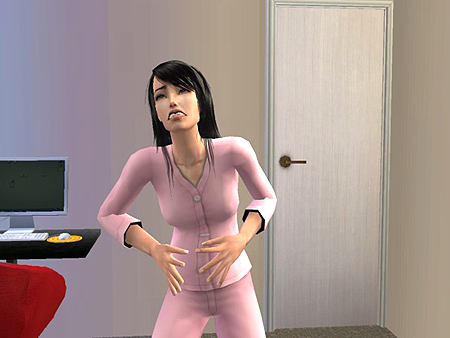 "OMG I'M HAVING A BABY."




"Hello..? Hello? ...Anyone?"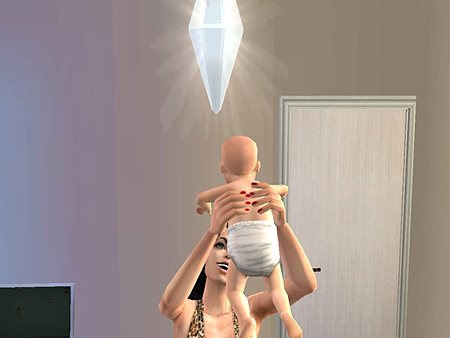 BOOB SHOT
Oh and it's a girl, Eden. She has most of her mom's features. And freaky brows.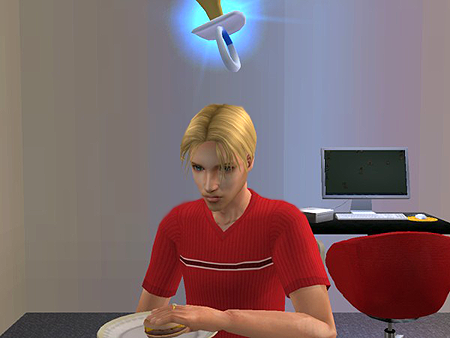 Sterling didn't care too much that his WIFE JUST GAVE BIRTH TO THEIR FIRST CHILD. Instead, he sat and ate hamburgers.




Some chick Sterling brought home decided she wanted his hawt ass. OH HELL NAW.




I hate you.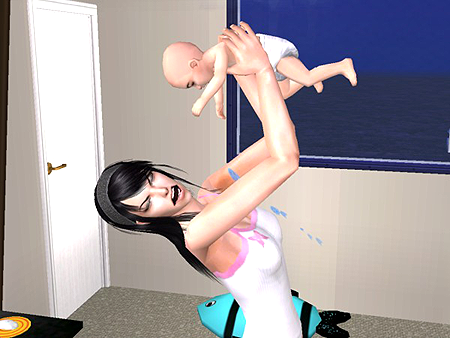 No one ever said babies were cleanly.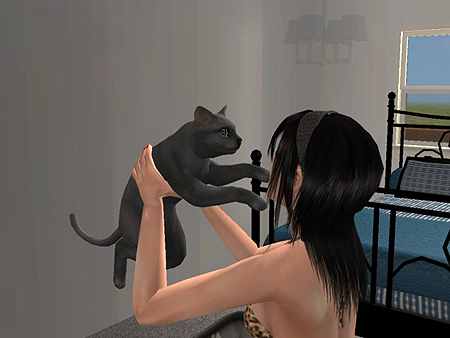 Tybby grew up. He's still adorable... but his eyes somehow turned green?!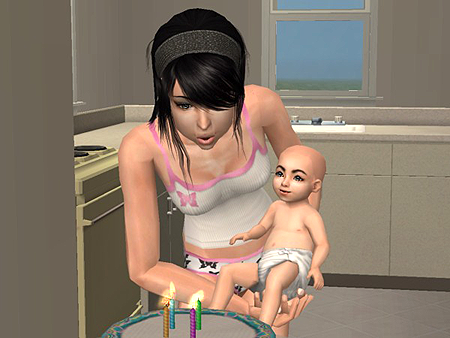 Babies are boring. Here's Eden's birthday!!!




FLOATING BABY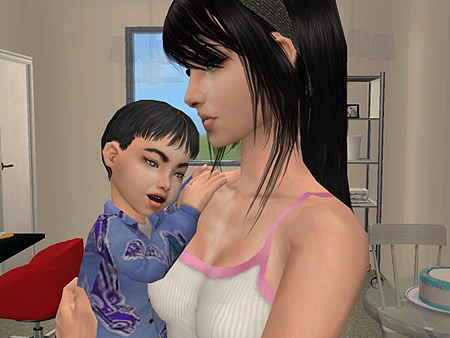 She looks Chinese. And freaky.




Much better.




Adorable. She doesn't whine too much, thank god.




Just to prove that Sterling (sometimes) pays attention to his daughter. Seriously, I have a love/hate relationship with this man.




Mandatory pregnant picture. She seems rather pleased. Oh right, she's a FAMILY sim.




Ava pretty much does all the work with Eden. Supermom.

I actually hadn't married Sterling and Ava, though I hadn't forgotten. There just wasn't much time, between working and babymaking/caring.




Now they aren't so ungodly, having babies out of wedlock. omg.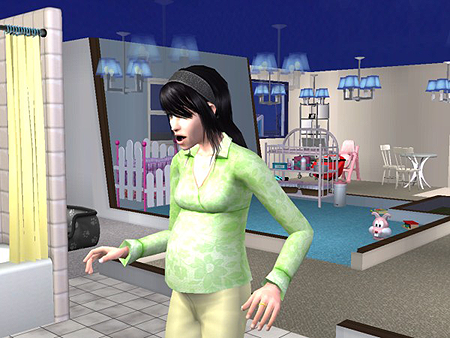 POPPLES




"Ugh.. I think I'm gonna..."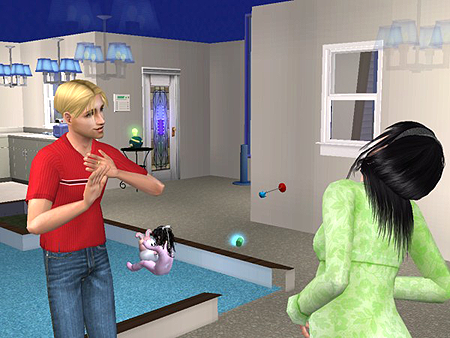 AVA: *labour pains*
STERLING: OK, I'll watch this time. Just don't fling the placenta at me!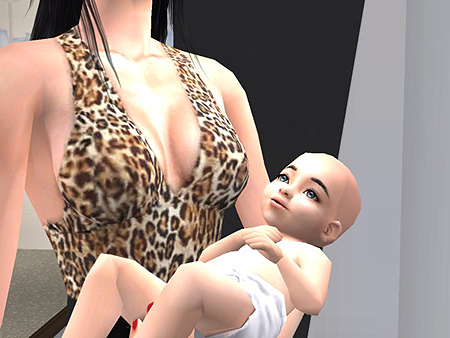 BOOB SHOT #2
It's another girl, Kaia. She has Sterling's eyes, and Ava's everything else.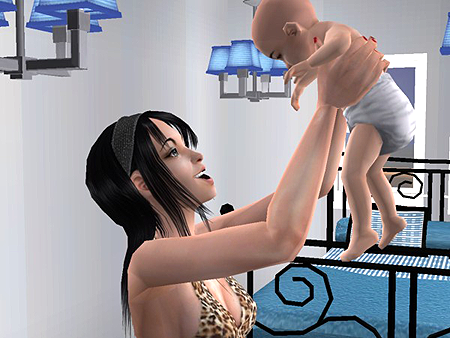 HOORAH FOR BABIES.




RADIOACTIVE BABY




Sterling decides to set the stove on fire. What's with the creepy stare?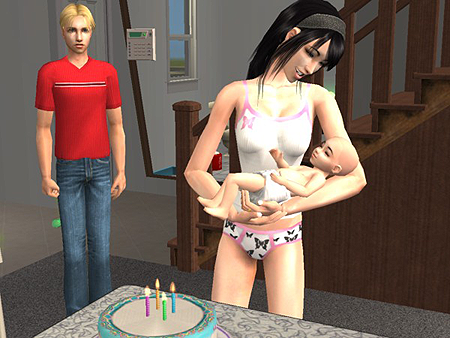 Kaia's birthday! Note that Sterling's expression is the same in EVERY picture: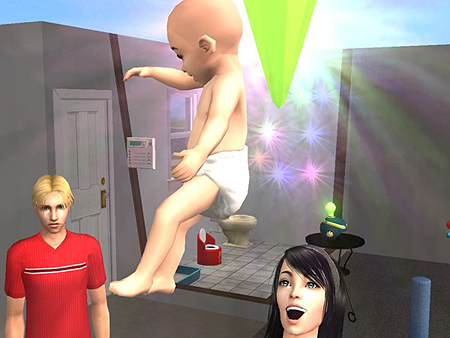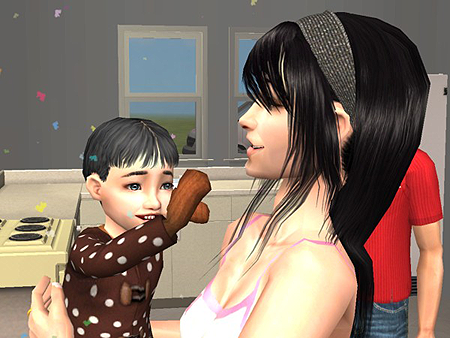 She's cute!




Ava ended up teaching both her kids everything. Somehow Sterling has a good relationship score with them.




EDEN: Kitty!
TYBBY: Oh, shit...




Time for Eden to age transition.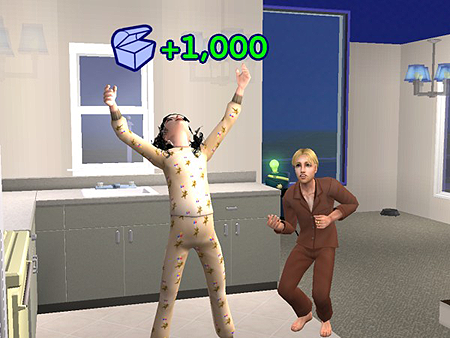 STERLING: Come on, good genes!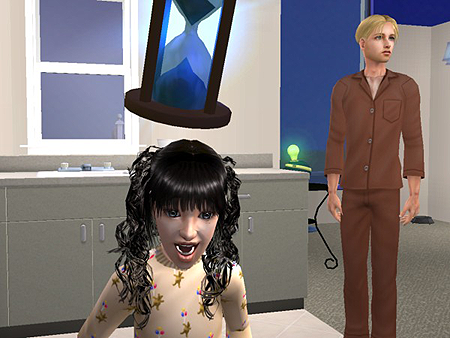 STERLING: Hay what's over there?




Cute. Kind of freaky, but still cute.




Yep, definitely cute.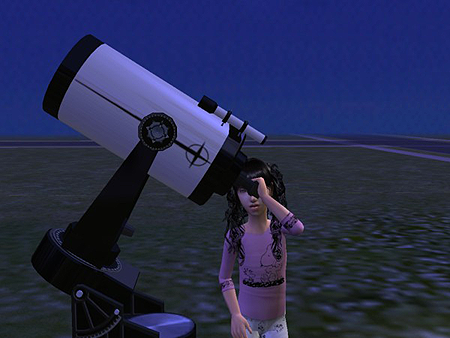 This is the first thing Eden does after eating cake. I spots a nerd.




A nerd with EXCELLENT table manners, too.




At least she's not suffocating him this time.




I spots a future crazy cat lady with a penchant for nerdy outlets.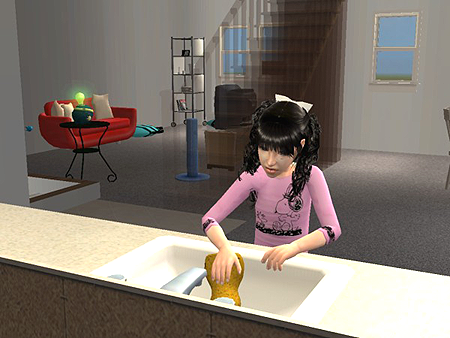 Would you guess that this young girl, running eagerly to the sink to clean it, has only TWO neat points? Yeah, I dunno either.

This update was boring, but

COMING UP NEXT: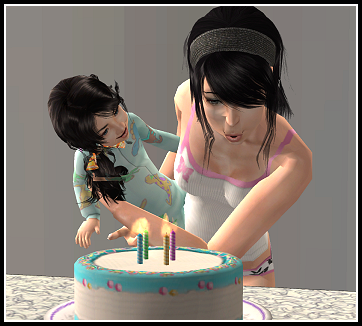 Kaia's birthday, a new furry companion is added to the household, teen!transitions, and so much more sexy stuff that you will SO be pissed to miss. :D