The Lea Family: Generation 2.2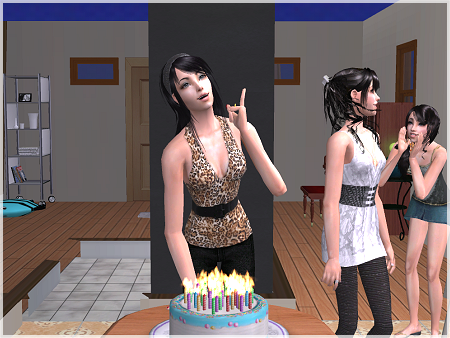 We left off with Ava about to become an old geezer elder.




Kind of freaky-looking, but how many elders aren't?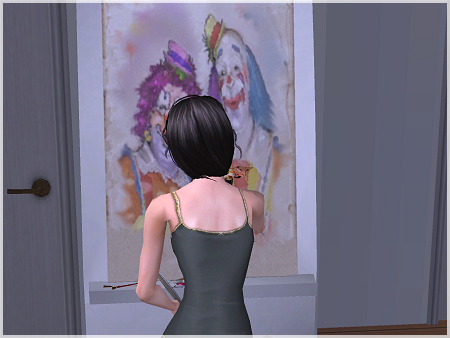 AHHH WTF STOP PAINTING THAT, KAIA. *dies*




lolz tybby iz so ~*~*scandalous*~*~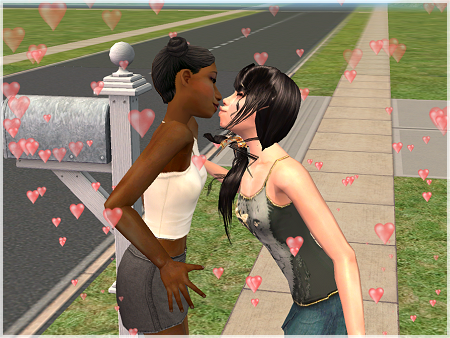 Kaia planted her first kiss on some chick I forgot about 5 minutes later.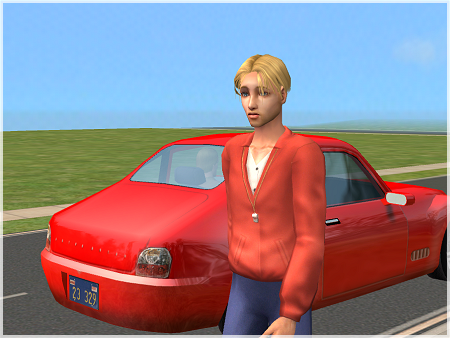 Sterling achieved his LTW of becoming a Hall of Famer. And this is where the downward spiral begins, folks.




Time to get old.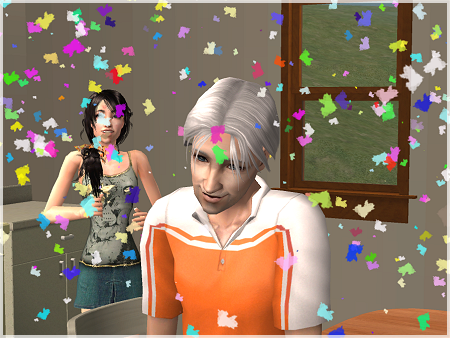 Creepy. No one cares because...




It's Eden's birthday!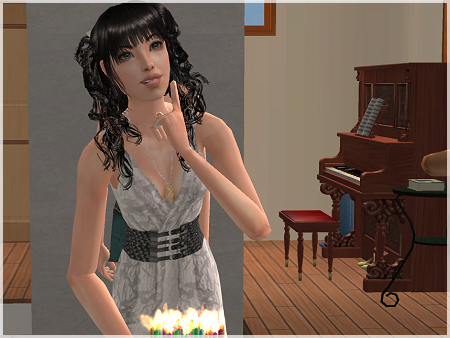 "I wish for magical ponies and the land of Narnia and to make sexytime with Borat!"




SHINY & COLOURFUL.




hay hot stuf




She's very, very pretty but for some reason I keep thinking "Monica Lewinsky."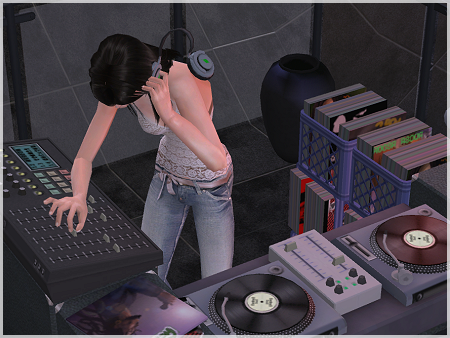 I send her downtown to find some hot ass.




She meets this guy, Ryker Cho. He's hot. She's hot. Sexytime?




"The guy I marry will have a weewee THIS big."




Onoez, Ryker likes pretty dresses too. What is with downtownies and drag?!




But all is well because he thinks Eden is hot and SHE IS TOTALLY GOING TO GET SOME.




Oh baby.




This is the face she makes whenever I tell her to kiss him. Horny bitch.




When two sims fall in love...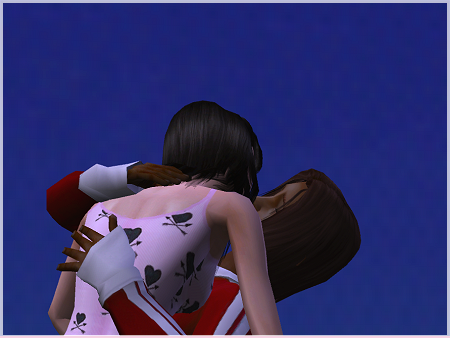 While this was going on...




Ava and Sterling were getting their mack on too. Aww old people kisses.

We now return to Eden & her bitch Ryker:




Mmm there is nothing like losing your virginity in the front of your parents' pick-up truck. Hyuck! Let's go tip dem cowz!




"So since we did it and all, you have to get engaged to me, or else the fundies will have our heads."




Yay.




No one gives a shit that you came home from your $45 a day part-time job, Kaia (and with Ratface, to boot.)




losers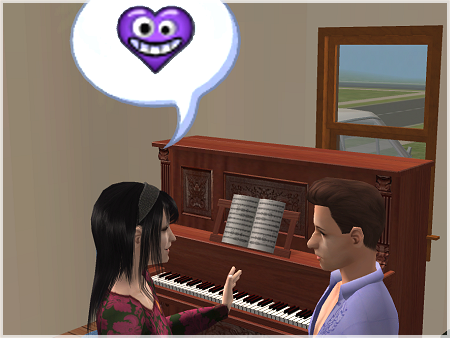 For a while I tried to set Ava up with Remington because I have some kind of weird crush on him. He rejected most of her advances, though. I think I like him better making ugly children, anyway.




BUT LOOK AT THAT TUSH. *_*




Tybs got old. He looks the same.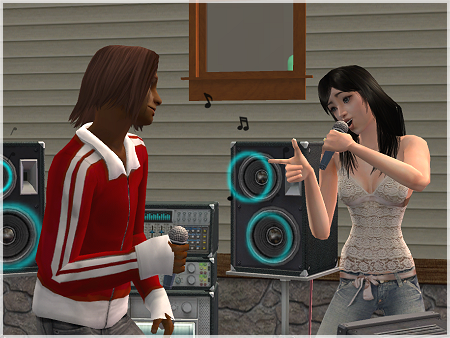 ~*~*~i got u babe~*~*~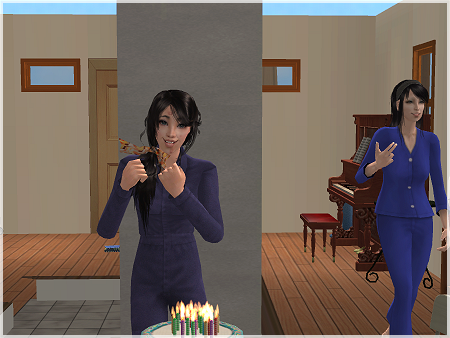 Kaia's birthday! Doesn't she look sextacular in that gas station uniform?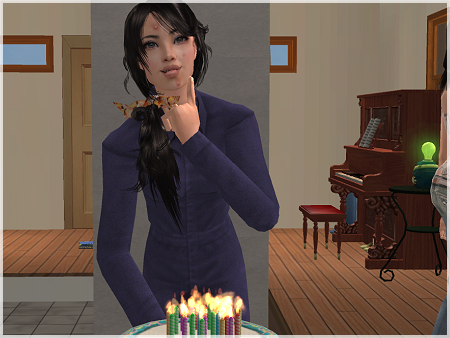 RYKER: 3sum PLZ!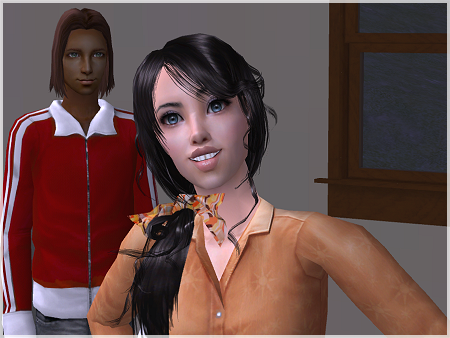 HELLOOOOOOOOO.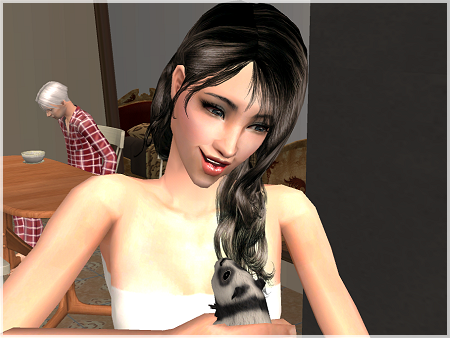 You're looking at Generation 2's HEIRESS. *fireworks and confetti and sexytime*

I couldn't leave Eden unsatisfied though:




She and Ryker have a moonlit wedding. ~*~so romantic~*~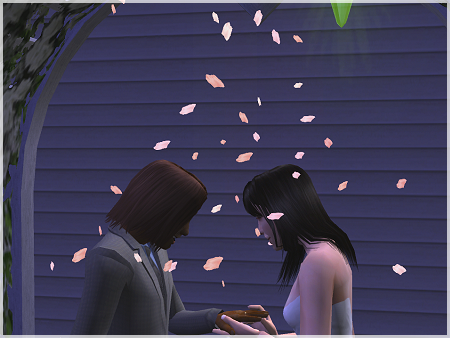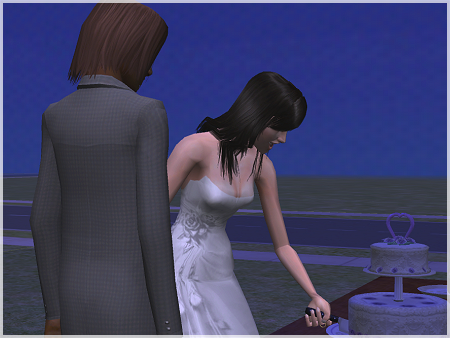 Enough picspam.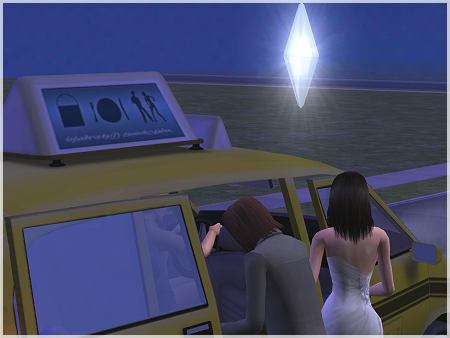 Now get the hell out of here.

Kaia makes the Great Trip Downtown For Make Glorious Sexytime:




She meets this person whose name I can't remember. She likes fat chix.




Despite Kaia's body type being "thin" and not "fat" (because there are only two body types in the world), they fall in crush anyway.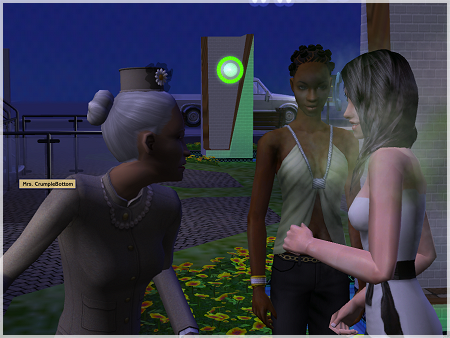 You dirty sluts.

I'm not sure about Chick #1 (as she will be called since I forgot her real name). She's uber shy and that just doesn't jive. On we go...




Oh, look. It's Ratface again. And what are we doing? Gossiping about our sister?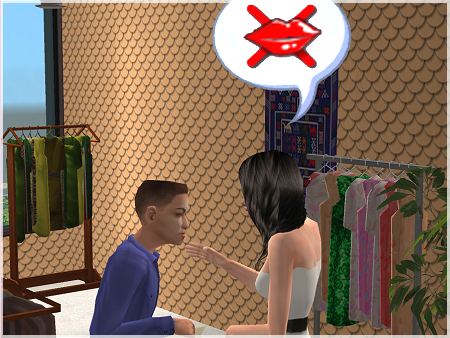 Geez, Kaia. LET IT GO. This happened what, 5 sim years ago?

And now for a segment of TEEN DRAMA:




Kay (the blonde girl, who used to date Eden) slaps Asian Girl who poked Ratface who is crying like a baby.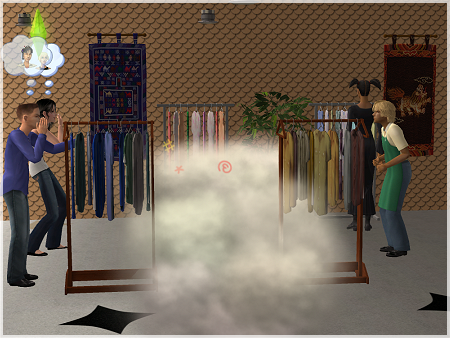 Kay and Asian Girl get into fight. Kay wins. Next week everyone knows she has herpes.

On to the clubs.




DANCE DANCE
(Note one of Ava's uglydates! Hell yeah!)




I love how animals just run into the lots.




lolllllllllll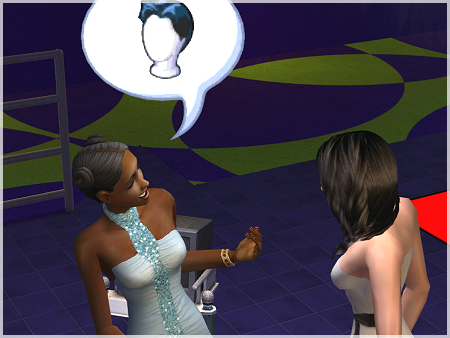 Kaia has managed to find a sexy lady! Her name is Dagmar. Daggy for short.

I didn't take too many screenshots, but they managed to make it to "crush" level before Kaia invites her over the next day...




She greeted her with a smooch. In her panties. Wtf? They hadn't even kissed before then.

Things lead to things and you know the shiz.




Daggy agrees to move in. Her aspiration is Fortune, and her LTW is to reach the top of the Business career.




Kaia, being the wise one and knowing the fundies have spies EVERYWHERE, proposes to Daggy before making sexytime.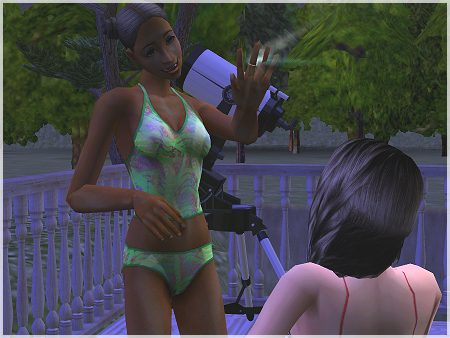 Excellent.




SEXYTIME.

And this is where I leave you. Maybe, just maybe, by next update I will stop speaking Borat. Maybe.